One-Minute Blood Orange Chocolate Cake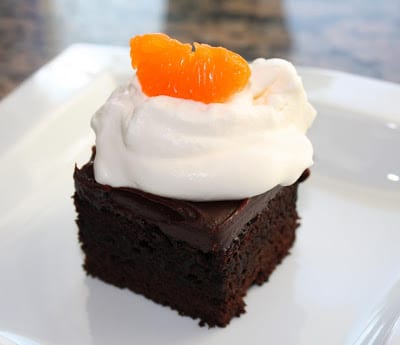 Ingredients:
1 tablespoon plus 2 tsp cocoa powder
3 tablespoons flour
1/8 tsp Vines & Branches Sea Salt
2.5 tsp sugar
1/4 tsp baking powder
3 tsp Vines & Branches Blood Orange Olive Oil
3 tablespoons milk
1/2 tsp pure vanilla extract
Directions:
Mug cake recipe: Combine dry ingredients and mix very, very well. Add liquid, stir, then transfer to a little dish, ramekin, or even a coffee mug. Microwave 30-40 seconds. If you don't want to eat it straight out of the dish, be sure to spray your dish first (and then wait for it to cool before trying to remove it).
If desired, top with this Healthy Fudge Frosting from Chocolate Covered Katie.
Recipe Adapted from: http://chocolatecoveredkatie.com/2011/11/06/one-m...